About Us
Annual Services Carpet Care Head technician has 15 years experience in all aspects of the industry.
He knows carpets, upholstery and tiles and knows the best way to care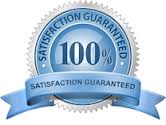 for them all.
With our head office on the Gold Coast, we currently service the rapidly growing population of south-east QLD and Northern NSW from Tweed heads NSW to Byron Bay New South Wales.
Specialists Caring For Your Flooring
We specialize in all aspects of:
Carpet Cleaning
Upholstery Cleaning & Protection
Leather Cleaning & Protection
Tile and Grout cleaning
High Pressure Water Cleaning
Pest Control
Fully Qualified Technicians
Our Technicians are fully qualified (Certificate III Asset Maintenance) professionals and adhere to Australian Standards, 3733:1995 and 4849.1:2003
We'd be delighted to assist you and can ensure you of the highest quality workmanship, service and care.